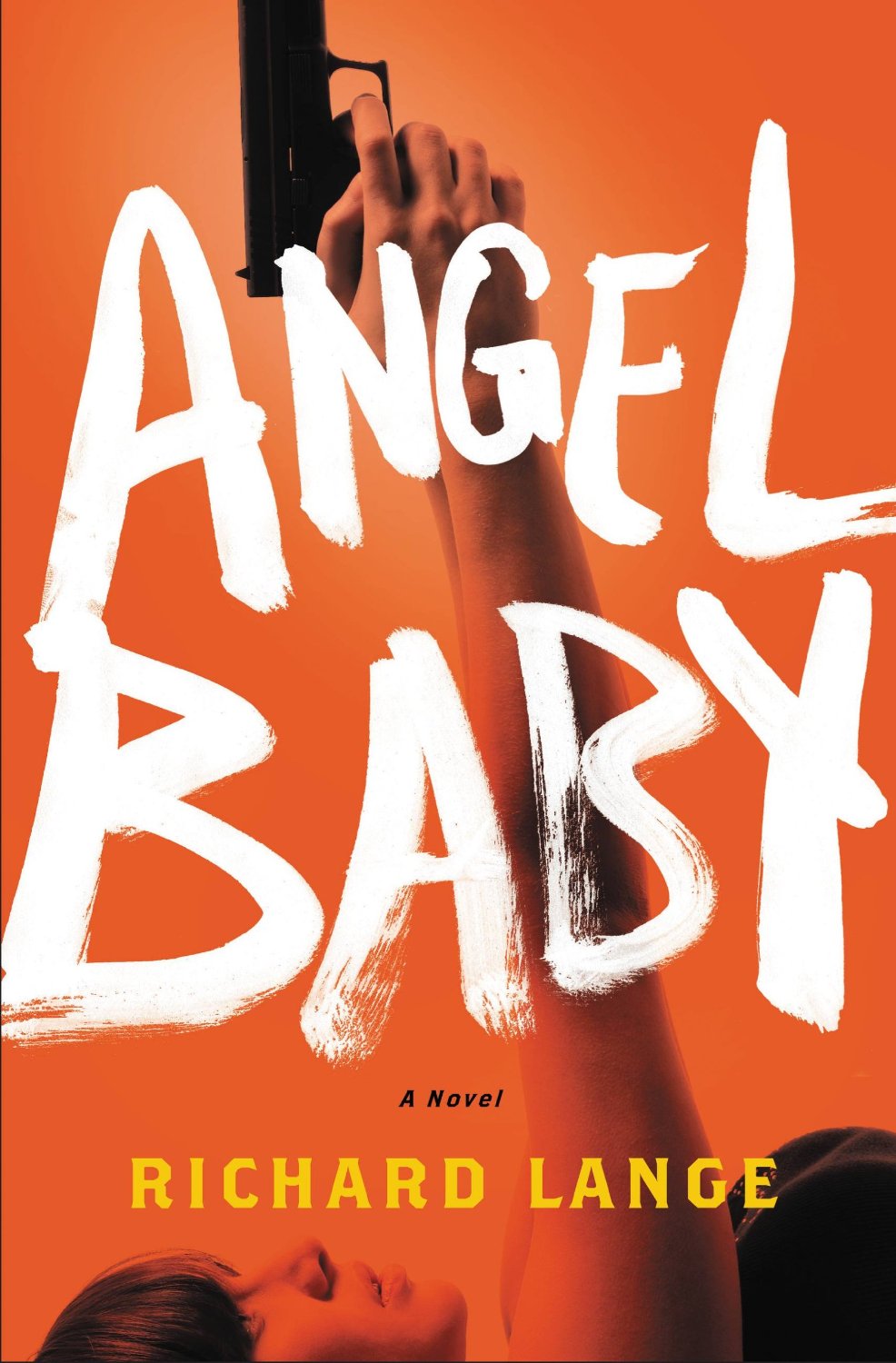 Happy publication day to Richard Lange's ANGEL BABY! In Guggenheim Fellowship recipient Lange's explosive new thriller, a woman on the run, a brutal crime lord, and three desperate men collide. Praised in Mystery Scene as  "a truly great read [with] the momentum of rolling thunder," raved in Kirkus as "sharply calibrated and affecting," and hailed by Ron Rash as "suspenseful and surprisingly moving," Lange's newest is a major step forward for the already much-lauded author. But don't take our word for it–take a sneak peek at the opening pages of ANGEL BABY below…
1
Luz didn't think things through the first time she tried to get away. It was a spur-of-the-moment decision. One night Rolando beat her so badly that she peed blood, and the next morning, as soon as he and his bodyguards left the house, she limped downstairs and out the front door, across the yard, and through the gate in the high concrete fence that surrounded the property.
Barefoot and wearing only panties and a black silk robe, she stumbled down the street, trying to hail a taxi. The drivers slowed and stared, but none would stop. Tears of frustration blurred her vision. She tripped and fell but got quickly back to her feet. Scraped knees and skinned palms wouldn't keep her from Isabel's third birthday party. She was determined to be there, no matter what. She'd appear at the front door with a giant pink cake and an armful of gifts and, oh, wouldn't Isabel be surprised to see her?
Maria, the housekeeper, stuck her head out of the gate and shouted for her to stop. Luz tried to run, but the pills that got her through the day back then made her feel like she was slogging through mud. Maria caught up to her before she reached the corner and grabbed her by the hair. Luz fought back, kicking and clawing, but then El Toro, the house guard, was there too.
"Help me," Luz called to a man on a bicycle. "Please," to a woman pushing a stroller, but they, like the taxi drivers, ignored her. This was Tijuana, see, and if you valued your life and the lives of your family, you minded your own business. El Toro and Maria dragged her back to the house. They locked her in her room and laughed at her vows to get even.
Rolando killed her dog when they told him that she'd run away. He stormed into the bedroom and yanked Pepito from her arms, placed the heel of his boot on the toy poodle's head, and crushed its skull. Then he forced Luz to the floor, twisted her arms up behind her back, and raped her there on the white shag carpet.
"Why do you make me do these things?" he screamed at her when he finished. "Why do you make me hate myself?"
It will be different this time. In the year since she last made a run for it, Luz has been putting together a plan, and now, finally, she's ready. Isabel turns four next Tuesday, and Mommy will be there to watch her blow out the candles on her birthday cake, or Mommy will die trying. Continue reading "Start Reading Angel Baby" →